White Label Email Archiving for Cloud Backup Providers
Solar Archive is a dedicated email archiving solution for the Service Provider marketplace. The solution enables you to guarantee email continuity for your customers, with minimal impact on your infrastructure.
Why Host an Email Archive?
Email is still the primary method for sharing most organisations' important information, such as purchase orders, personnel matters and contracts. Your customers mail systems hold all this data, and is the first place they go to look for it.
We are seeing growing requirements for email archiving from customers of all sizes; with Solar Archive you can host your own white label email archive quickly and easily.
Offer BCDR As A Service
Solar Archive is a high-availability archive, independent of your customers' infrastructure. Whatever happens to their mail servers, they can be confident you'll have them covered
Retain Customers
Email archiving customers sign up for longer contracts, and retention rates are much higher than other hosted technologies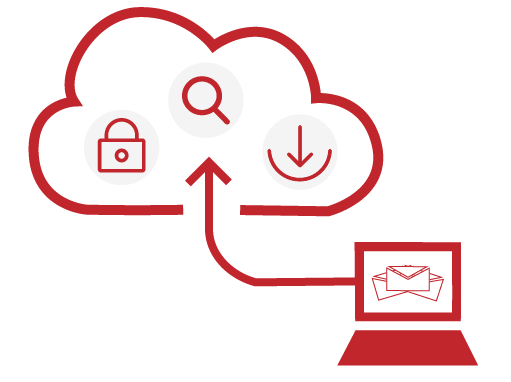 Increase Average Revenue Per User
Rather than competing on price with other email services, you can offer an improved service to your customers, which will see them benefit from a powerful archive, and you from improved average revenue.
Low Set-up Cost
Solar Archive is low maintenance and requires few infrastructure resources. This short installation time leverages your existing infrastructure and brand, making it a 'quick-to-market' solution
Improve Lifetime Value
Solar Archive also increases the lifetime value of your customers by boosting recurring revenue. Happier customers and longer contracts means trust, and opportunities for selling other services in your portfolio.
Why Solar Archive?
Solar Archive can be branded, installed and implemented in the shortest possible time. Combined with a structured training program for sales and support staff, you can be in the market with a highly functional email archive in a matter of weeks.
Secure, Searchable
Why archive something if you can't find it again? The true power of Solar Archive lies in its search function, which your customers will love.
Cost Effective
This combination of low licence cost, low hosting cost and low overhead means you can earn full market revenue at high margin.
Why Trust Us?
With over 15 years of experience in the market, we can be confident in the effectiveness and profitability of the Solar Archive technology, which has received excellent feedback from both MSPs and end users…
Being able to leverage our brand in a market where we are already known has made the introduction of Solar Archive to our customers an overnight success
The market has come full circle. With the introduction of GDPR, our customers are demanding more from their cloud services in terms of security and compliance; Solar Archive has answered all their questions
We have over 18 million emails in the system, and searches still only take a few seconds – this has not only been great for productivity, but also for complying with SARs and GDPR
Read More in Our Whitepaper
Our extensive research into email archiving as a hosted service and its advantages in the wider Managed Service Provider market is summarised in our Market Analysis Whitepaper.